In less than 30 minutes you can be in downtown Colorado Springs, then on ridges with spectacular views – on your way to Mount Muscoco. This is one of the reasons the peak falls into our "classic" category in this series highlighting trails in the Pikes Peak area.
Many locals say it's their favorite, and it's easy to see why: the aforementioned access, for its part, shows how nature is rapidly taking over the environment in this metro. And then there's the scenery offered by the high point of the city's park system.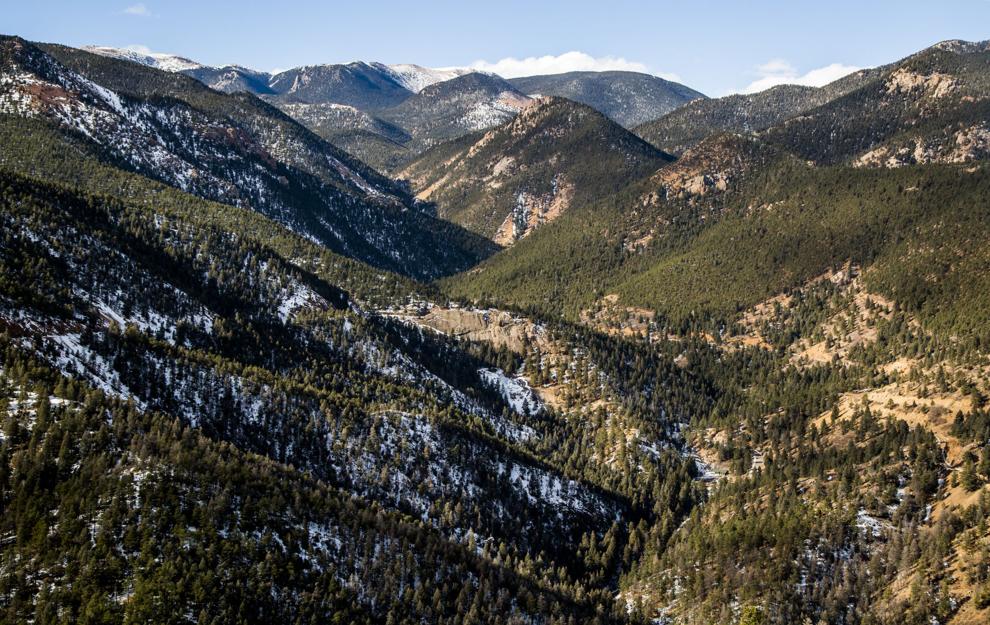 Granite-crowned Muscoco towers over the North Cheyenne Cañon, which teems with tourists in the summer. This is a great place to take your visitors. However, they might appreciate something less strenuous than this path. The switchbacks are steep and rocky on the final approach, and slippery too, especially in the winter.
Flatlanders are wise to stick with the saddle that goes left at the cut, towards the gentler Mount Cutler. It is reached half a mile from the trailhead, with Muscoco on the right.
Following the ridge you will see Seven Falls. The trail climbs steadily to a grassy, ​​oak-covered mountain with open views of the city and plains. Then the shady forest takes over. Next comes the nearly mile-long ascent on challenging inclines riddled with rocks and loose soil, arrows directing the thrilling route.
The top is breathtaking again. Muscoco is perfectly nestled between other promontories, like a bowl formed by rolling and persistent slopes, giving a truly wild feeling. You might hear Helen Hunt Falls rushing below or find yourself at eye level with a soaring hawk.
Travel diary : 4.4 miles (out and back), 1,289 ft elevation gain, 8,020 ft max
Difficulty: Moderate-difficult
Getting There : From the Starsmore Discovery Center at the park entrance on North Cheyenne Canyon Road, drive approximately one mile to the well marked stop for Cutler/Muscoco on the left.
FOR YOUR INFORMATION: Limited parking; get there early or find a seat elsewhere on the route. Hiking only. Frozen in winter; use traction. Dogs on leash. No camping or fire. Lock car doors, don't leave valuables.
Contact the author: [email protected]